So, your tires were pumped up when you put your bike away in the garage last year, and now they're flat. Really?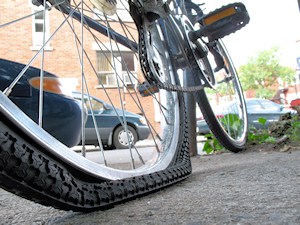 Some people seem genuinely surprised that bike tires do not stay inflated for life. I mean, car tires do, don't they?
Well actually no … However, bicycle tires retain a very small volume of air compared to a car tire and the minute seepage of air through the inner tube and tire casing which naturally occurs in just a few days will have a big impact on the pressure within.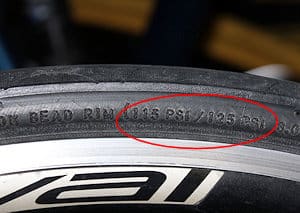 Soft, or under-inflated tires will be a drag to ride, hold the road poorly and raise the risk of a puncture due to a pinch flat or inability to resist piercing.
A correctly inflated tire will roll on the road with less effort, you'll go further for less, resist flats better and just be safer.
As a guide, but check the information molded onto the sidewall of your tire: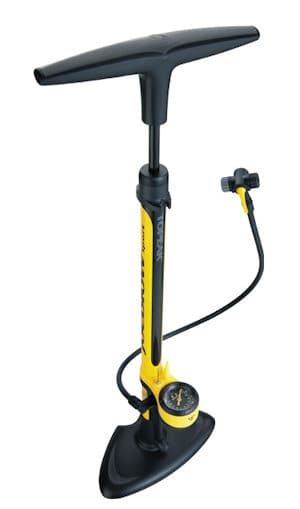 Road bikes : check your pressure and pump before every ride – about 105PSI-120PSI, maybe less if you're very small.
Mountain bikes : at least weekly, but maybe before every ride if you're wanting to match tire pressure to the prevailing conditions.
Hybrid Bikes : at least weekly – between 60PSI-70PSI, but check tire sidewall.
Children's bikes : at least weekly – 40PSI-60PSI. Pinch flats due to under-inflation is the biggest cause of flats on children's bikes.
More advice about pumps and fixing flat tires here, here … and here.