Riding in winter, whether commuting or communing with nature, can be a pleasurable and generally warm experience.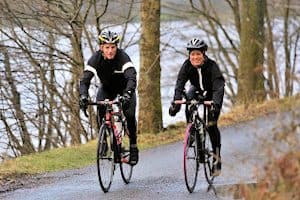 The clothing you wear will make a fundamental contribution to your ride comfort.
The principle for keeping warm is layering your clothes. That is, wearing thin, but thermally efficient apparel, suited to its position.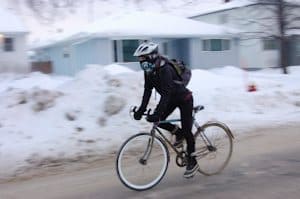 Clothing should also control perspiration and wick it away from areas which are susceptible to wind-chill, especially your chest which is in a permanent 15-20mph gale while you're riding your bike.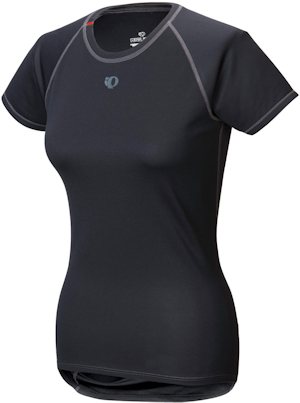 Tops:
Keeping your torso warm begins with a base-layer tee- or shirt, which not only provides a thermal component, but also a means of wicking perspiration, because you will sweat even on a very cold day, away from areas which are liable to cooling from wind-chill and away from contact with your body. A good cycling base-layer will also incorporate some form of wind blocker in the front of the piece.
Good base-layers are available with short or long sleeves and various neck treatments. The best will feature a wind-blocking layer on the front of the chest and arms, and panels which will wick perspiration away from areas which will be subject to severe wind-chill.
Base-layers designed for jogging and other outdoor activities may not feature a wind-proof layer, so check if you're thinking of incorporating this type of garment into your layering scheme.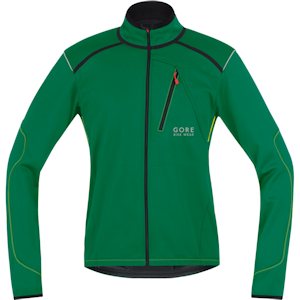 A good winter outer jacket will resist the elements and provide yet another thermal barrier to keep you comfortable.
This garment has to balance rain-, wind- and cold-resistance, and the ability to wick away any perspiration which builds up and remain comfortable to wear on a bike. This means that they are constructed from sophisticated and highly technical fabrics which can make their purchase quite an investment.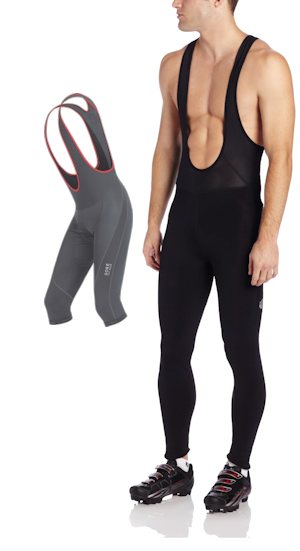 In addition, most jackets incorporate reflective strips and piping and are also available in hi-viz versions so you can be seen as well remain comfortable in low light conditions.
Legs:
When it comes to keeping your legs warm the shop favorites are bib tights and knickers.
Bib tights stay in place better and also avoid chilly gaps developing when you're riding, keeping your midriff and lower back warm. Some prefer the knicker style with long socks. Both are available with varying degrees of insulation and wind-proofing.
You may prefer to wear long tights without the bib. These are available with or without a seat pad, useful if you intend to wear the tights over a regular pair of bike shorts.
No matter which gear you choose you will find that if you wear too much at the start you will quickly overheat with its subsequent perspiration/wind-chill problems and nowhere to stow excess clothing when your on the road or trail.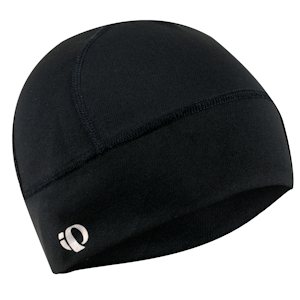 Staying warm and comfortable on a bike in cold and wet weather is a balance which is helped to a large degree by the right choice of apparel.
Heads:
Keeping your head and ears warm will help keep the rest of you warm. Most cycle helmets are designed to enable the maximum air flow, great in the summer, but freezing in the winter.
Use a close fitting cap or hat which covers the ears and, if possible, a wind blocking, rain resisting layer on the front. Some caps feature a peak which can help prevent rain dropping onto your face.
---
Halter's sells quality winter cycle clothing and accessories by, Cannondale, Castelli, Gore, Pear Izumi and other quality manufacturers.
---
If you're seeking information on other topics click on any item in Halter's Tag Cloud in the right hand column of this blog …
---

Alan – That British Bloke | OldCranksCC Forum
---