Time was when bicycle lights would cost you $2.00+ per lumen. Modern LED lights will more likely cost you 20¢/lumen.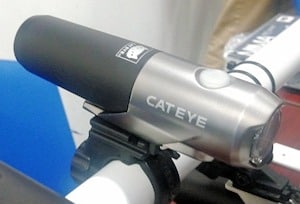 Today's bike light is now very bright and effective for its size and will most likely have the advantage of being rechargeable and switching to several lighting modes.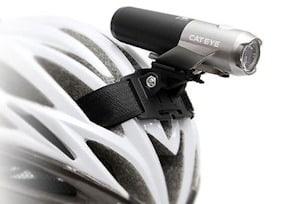 We've just taken delivery of the latest Cateye Volt300 front light with a claimed output of 300lumen for 3 hours on full beam and up to 11 hours on Hyper-Constant.
Hyper-Constant Technology is a true first among the cycling industry. LEDs maintain a solid beam while simultaneously flashing, allowing cyclists to "See And Be Seen".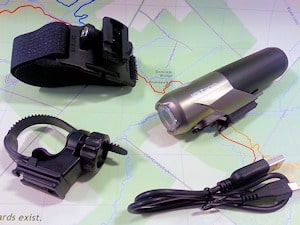 The light can recharge on any USB port or USB phone charger and the battery is easily removable with spare batteries and an optional charging cradle also available for long trips and commutes.
We have a range of Cateye rechargeable and regular battery lights as well as high-end units by Light & Motion and Knog. We also stock effective budget lights by Blackburn and Giant.
---
If you're seeking information on other topics click on any item in Halter's Tag Cloud in the right hand column of this blog …
---

Alan – That British Bloke | OldCranksCC Forum
---