Since introducing the Edge 810, Garmin has produced a number of firmware updates. One or two have been problematic for me. For instance, firmware v2.6 constantly "forgot" how to pair with my HRM and cadence/speed sensor, but the latest – v2.7 – seems to be more reliable.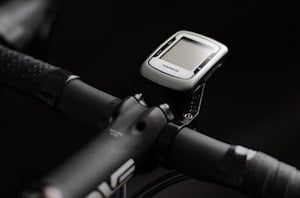 Visiting connect.garmin.com should prompt a check of your 810's firmware as long as it's connected to your computer.
I find the Garmin WebUpdater a more solid application which will also update any other Garmin GPS device you may own.
The v2.7 update is fairly big and Garmin advises you to back up your data. I found data was still there when the 810 was restarted, but some of the settings were wiped. In particular check map settings – I found every map.img option had been checked – and screen options. Curiously, the device found my HRM and cadence/speed sensor without having to pair them
If you use the OpenStreetMap US map .img it was last updated 7.29.2013. You can find the latest version here. It's a 3gb+ file so be careful where you download it and expect it to take a while.
More details on handling maps on your 810/800 here …
Interesting news from Garmin; they are introducing a couple of POV – point of view – camera, the Virb and Virb Elite, which will also interface with the 810 computer and your Android/iPhone device.
I'm not certain yet whether this will be via ANT+ or BlueTooth. The Virb Elite will also include GPS functions although whether it's a stand alone substitute for a dedicated GPS device remains to be seen. The interactive functions will be the subject of a future 810 firmware update.

---
If you're seeking information on other topics click on any item in Halter's Tag Cloud in the right hand column of this blog …
---

Alan – That British Bloke | OldCranksCC Forum
---