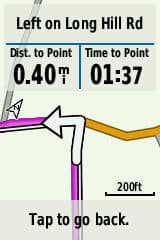 Apart from being able to display a real-time map on screen, the Garmin Edge 810/800 has another useful talent, the ability to display turn-by-turn instructions so you can follow pre-planned routes.
There are a number of bike mapping and route planning websites. I've found ridewithgps.com to be a good one. Just register and start planning a route. It will then compile a printable cue-sheet for if you don't have a compatible GPS unit and a .tcx file for uploading to your Garmin 810 which can be used for turn-by-turn display.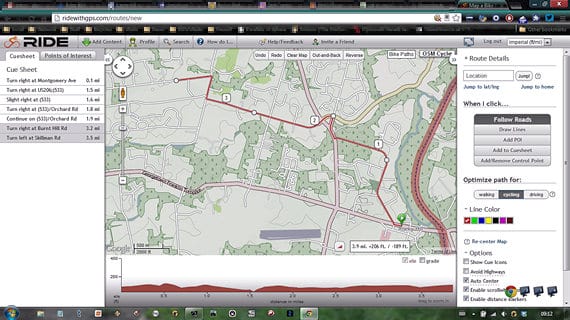 While planning and plotting your route make sure you use the correct website settings. Most will have options for walking/cycling/driving and whether to follow roads and other refinements. I like ridewithgps.com's option to use the OSM Cycle Map which has extra information appropriate for cycling.
Once you've saved your route you will have a number of options on how to export it.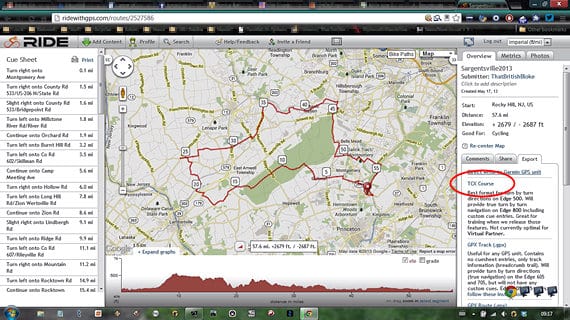 Download the .tcx file, then copy it into the New Files folder on the MicroSD card in your Garmin. I'm assuming by this stage you'll be familiar with how to use your computer's file explorer to do this and that you have already set your Garmin to use the card for data recording … see this if you're not familiar with the Garmin 810/800.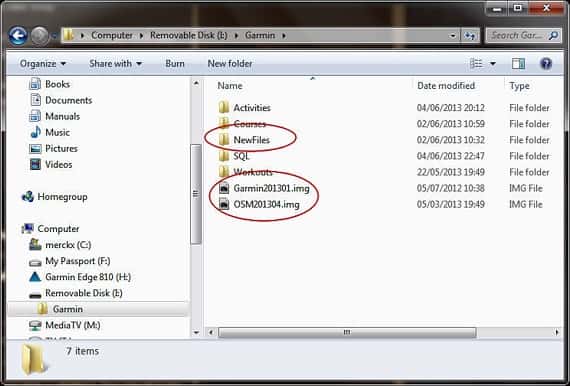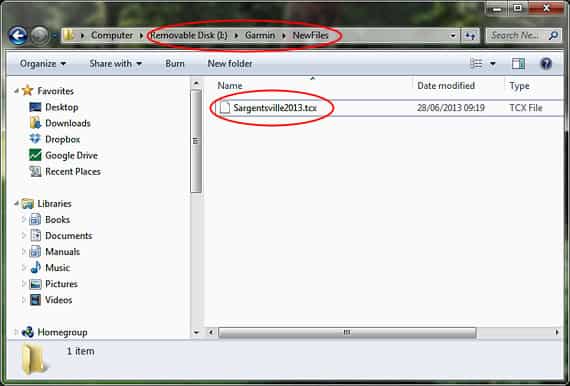 On removing the Garmin from your computer and turning it on, the unit will read the file in the NewFiles folder and process it and leave it as a .fit file in the Courses folder.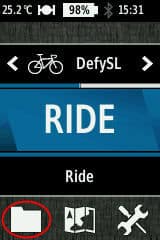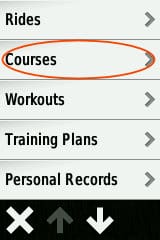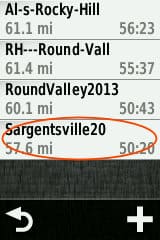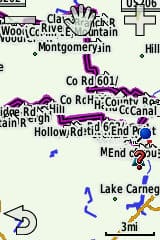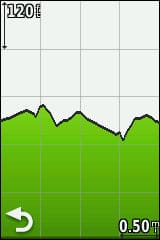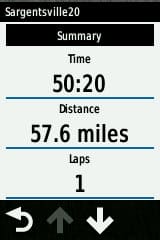 Please post questions, points and any other helpful advice in the Comments box below.