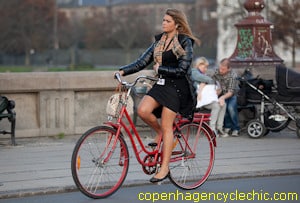 One of a bike shop's essential FAQs is, "Do you have any women's bikes?"
Of course, the answer is "Yes", but what are customers expecting to find?
A women's or ladies' bicycle is characterized by a frame with a step-through frame. That is a bicycle with with a crossbar which has been lowered. The Electra Amsterdams above illustrate the essential difference.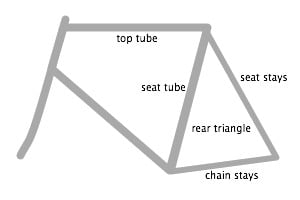 The design of women specific bicycles stems from a time when women rode bicycles in skirts and dresses and the frame was adapted to accommodate a low step-over height and maintain modesty.
The ladies' frame does have some disadvantages. It's heavier and less strong than a conventional diamond frame bike.
But if you have mobility issues – male or female – or really do anticipate riding in a skirt or dress then this type of frame is for you.
You can find further advice about riding in a skirt on the copenhagencyclechic.com website.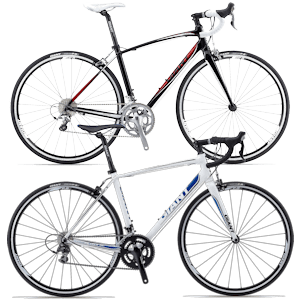 Modern women-specific bicycles are more likely to use the diamond frame configuration. The trend towards compact road frame geometry means that "men's" and "women's" bicycles look very similar.
Put together the bikes are almost impossible to tell apart. Subtle changes to the length of frame tubes and angles bias the frame towards the intended user.
Women-specific bikes may also have the benefit of narrower handlebars and levers and controls suited for smaller hands and female-specific seats.
Now, here's the thing; There is no law or commandment which says men must ride men's bikes, and women shall ride women's bikes.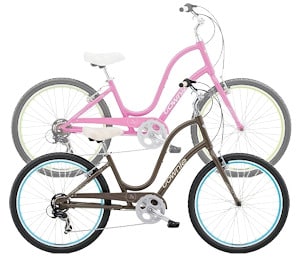 Men with mobility issues and new to cycling may want to consider a step-through frame.
Tall women may find a "men's" frame more comfortable.
Smaller men may find a "women"-specific" frame more suited to them. Fortunately, the PiP – Paint-it-Pink – philosophy has passed most bicycles by, except where women have been identified as a particular demographic.
The real issue, when buying a bike, is do you feel safe and comfortable when riding it? The range of available frame configurations means there will be a bike just right for you.
Halter's stock a number of step-through bicycles, including: Giant Sedona, Giant Cypress, Giant Escape and the Electra range including Townies. We also have a step-through mountain bike, Giant Revel 4.
Women-specific compact frame bikes include: Cannondale Quick, Giant Escape.
Virtually our entire line of regular road bikes – Cannondale SuperSix and Synapse, Giant Defy/Avail – are available in a women's configuration. Many higher end mountain bikes also have variations designed for women.
If you're seeking information on other topics click on any item in Halter's Tag Cloud in the right hand column of this blog …
---
Alan – That British Bloke
---