It's the Holy Grail of cycling, the object every cyclist seeks. It's the part of the bike which evokes most fear from newbies. Everyone wants a comfortable bicycle seat.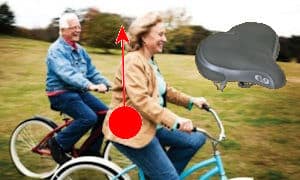 One of the most predictable statements from people coming in to purchase their first adult bicycle is, "I don't want one of those skinny seats that professional cyclists sit on."
Well, Halter's doesn't have many professional cyclists as customers, but I think I can say that if we did, they would not want to spend seven or eight hours a day perched on a seat which was torturing them.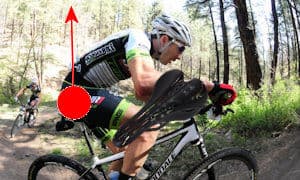 So, some basic advice;
If you're new to cycling and buying a new bike give the seat a chance. A reputable bicycle manufacturer is going to fit the seat that's going to suit most people who ride a particular bike. They want you to buy it after all.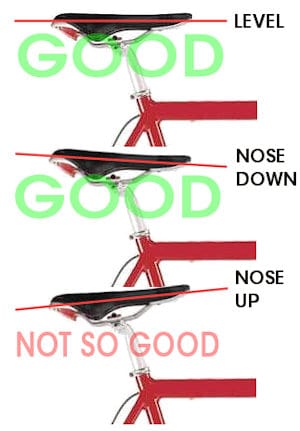 It's likely that your whole body will feel it's getting a workout the first few times you ride it. The same goes for your backside. If it continues to be uncomfortable get back to us. At least you'll be able to tell us in what way it's bothering you and we can work from there.
Check your current saddle is correctly adjusted. Most people find a level seat or slightly nose down is best. This assumes your bike is the correct size and type for you. If it's not then comfort is going to become a more remote goal.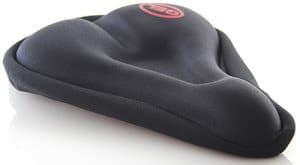 If you're looking for a new seat for your old bike and thinking fatter and squishier or adding a gel cover is the way to go, think again.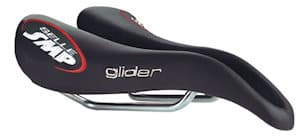 To be rather indelicate, do you think growing a new layer of fat on your backside would make your present seat more comfortable? No, I didn't think so. Big, wide, cushy seats have a purpose, but are not necessarily best for you.
Most seats in a bike shop have varying amounts of gel, a resilient plastic which may help ameliorate shock from the road. Quality of gel is important. Better quality gel may appear and feel thinner but may have better shock-absorption characteristics.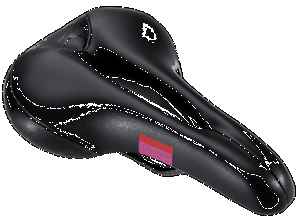 If you're looking for a new seat, bring your bicycle in so you can try out one or two around the parking lot before purchase. Be prepared to describe the issues you're having with your old saddle. We're bike shop professionals here … We've heard it all.
Better still, bike seat issues can be best addressed by a full professional bike-fit which will address your whole position and stance on the bike before settling on a new seat. This service is free with the purchase of a new road bike from Halter's.
Our experienced bike-fitters will further induct you into the mysteries of ischial tuberosities and other arcane stuff, all of which will enhance your comfort and, thus, your performance.
It's hard to believe, but anyone would find a concrete bicycle seat comfortable if its the right shape in the right place.
Halter's stocks a full range of quality seats by Giant, Terry, SMP, Brooks, fizik and other good brands from around $40 and up. One will be right for you.
---
If you're seeking information on other topics click on any item in Halter's Tag Cloud in the right hand column of this blog …
---
Alan – That British Bloke
---