You've got the bike computer. Know how far you've been and how fast? And how many trees you've saved – the Cateye Commuter. But now you want a bit more detail; a record of the route, how much climbing? Your heart-rate? Power output? Race your imaginary friend in real time? Maybe even follow a planned route with directions? Or post progress reports to the interwebs …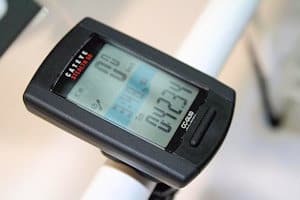 The introduction of GPS –Global Positioning System – capability to bicycle computers has transformed the market for bicycle electronics.
And just because you're not a "racer", it doesn't mean that selective use of the déluge of information these devices provide isn't useful to everyone, whether they're mapophiles – I don't know, I just made it up – or total fitness freaks, erm, I meant, keen recreational riders …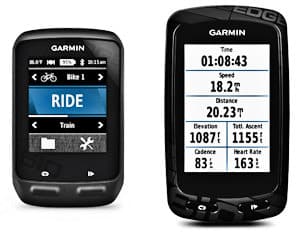 So, let's look at a few features:
GPS – Any unit of this type makes use of the GPS to pinpoint its exact location on the Earth's surface. This means making use of relativity and other out-there stuff from the realm of astrophysics.
A bicycle GPS unit saves a series of these points as you move from which it can calculate, speed, direction and other data, which is displayed in real-time on-screen and/or subsequently uploaded to a cycling GPS website and the route superimposed onto a map to provide a record of your ride. Most websites will also extrapolate speed, elevation and other data.
If you want to record heart-rate, cadence and real-time power-output you will need a GPS computer with ANT+.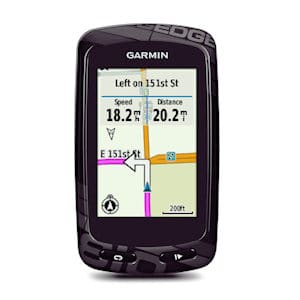 ANT+ – is a standard which enables an enabled computer to interrogate and record data from third-party wireless devices and sensors. Typical for a cyclist might be sensors for heart-rate/zone-training, cadence/speed and power-meters. If you're a keen winter trainer, the cadence/speed sensor is useful for recording stationary sessions.
BlueTooth – Another more recent development, for bicycle computers anyway, enables the device to pair with other BlueTooth devices, such as your smartphone. This has the possibility of recording your ride, position, performance indicators, etc, directly to the interwebs in real-time, so that friends on FaceBook, say, or Strava – see below – can view your progress while you're on your ride …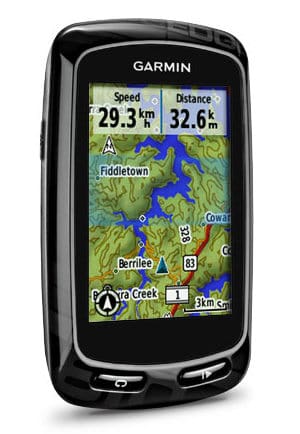 So, what features do you require?
Basic GPS Computer : Records map of individual rides. Displays basic trip information such as speed, distance, average speed. Upload and save trip data via home computer to bike mapping site : Garmin Edge 200, Cateye Stealth 10
GPS Computer with ANT+ : As above, and depending on extra sensors, provides real-time data such as heart-rate, time-in-zone, etc,. Uploads to bike-mapping/traing website for analysis : Garmin Edge 510, Garmin Edge 810, Cateye Stealth 50
GPS Computer with BlueTooth : will combine with your smartphone to connect to social media and performance websites to track progress in real-time and interactive feed-back : Garmin Edge 510, Garmin Edge 810
Onscreen map display and cue-sheets : The Garmin Edge 810 can display a detailed progress map and a cue-sheet from downloaded routes giving written directions, "<<< Turn left onto Church Road in 200yds". It can also sound an audible alarm as you approach route nodes.
Other facilities; return to start – good if you're lost or forgotten where your car is, find – deli, coffee shop, address, etc …
It can also display maps from Garmin.com and OpenStreetMap.org.
The Garmin Edge 510 displays the bike's track but no map. Downloaded routes/cuesheets are only displayed as line representing the twists and turns.
Useful bike mapping websites are: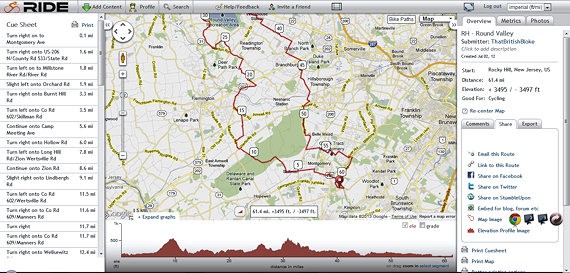 Halter's currently stock; Cateye Stealth 50, Garmin Edge 200, 510 and 810. From $120 – basic – to $650 – heart-rate and cadence sensor kit, map and BlueTooth. Power-meters? Think $1500.
Alternatives? There are plenty of smartphone apps out there with impressive abilities but will be challenged in the run-time stakes. A dedicated GPS unit can run from 12-16hours. A phone will be pressed after 2-3hours.
---
If you're seeking information on other topics click on any item in Halter's Tag Cloud in the right hand column of this blog …
---
Alan – That British Bloke
---