It's just like riding a bike … you never forget. Well that's not always true …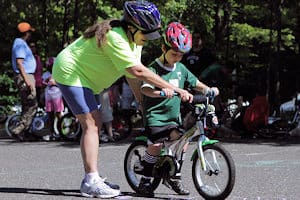 Whether you just want your child to learn to ride in a structured setting or you're an adult who never learned to ride a bike or just need a confidence boost, this could be for you:
http://wwbpa.org/2013/04/learn-to-bike-at-the-farmers-market-may-18/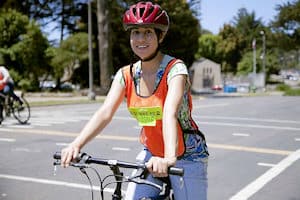 The West Windsor Bicycle and Pedestrian Alliance is dedicated to making our community and the surrounding area safer for bicyclists and walkers of all ages. Its trustees and members work to influence government officials to install more sidewalks, bike lanes, and safe crossings.
The WWBPA funds Share the Road signs and bicycle racks, holds an annual community bike ride, and develops educational programs.
The WWBPA was established in January 2006 and is a non-profit, non-partisan 501(c)(3) organization. All memberships and contributions are tax-deductible.
---
If you're seeking information on other topics click on any item in Halter's Tag Cloud in the right hand column of this blog …
---
Alan – That British Bloke
---