Road Bicycles
New Jersey can be a great place to ride a road bike. You may not have considered road riding as an option for you, but in reality road riding can be for anyone.
We carry a wide range of road bicycles from Cannondale and Giant and also do quite a bit with custom-built Sevens. More importantly, we have bikes to fit all body types and match any riding condition. Whether this is your first time getting on the road or you regularly ride Centuries you'll find just what you're looking for at Halter's.
At Halter's we are all cyclists so we understand your needs and desires. When choosing a new bike an extended test ride can make a world of difference. After some measurements are taken we will give you a fair chance to get to know a prospective new bike.
Please bring suitable clothing including bike shoes and helmet. This way you can spin around on as many bikes as you like.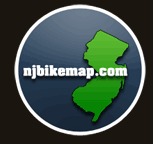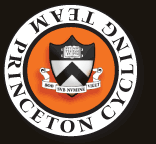 Bike Fitting
If you are shopping for a Road Bike we invite you to make an appointment for a complete professional bike fit. We include a full bike fit with each bike sale.  We believe that the fit is more important than the model you choose.  Take us up on this offer, you won't be disappointed.
Here are some things to keep in mind if you are considering a bike fit:
Call ahead for an appointment. PLEASE!!! 

732-329-9022



Dress for success. If you have proper cycling wear, please bring it.   If you don't we have plenty in stock. Bring bike shorts and shoes if you have them.

You will be in the shop a lot longer than you think. Prepare for the worst and keep 3 hours ready to burn. You might leave sweaty and tired.
We work by appointment for bike fitting. In the summer months we are sometimes booked 3 weeks in advance.
We don't use lasers or MRI machines in our fittings.  We fit hundreds of people a year using a concepts from various fitting schools and systems.  We believe that common sense and experience is invaluable.
Weekdays are the best. If you can come in midday during the week it will be in your best interest. A Saturday can work too, but you will get better service outside the tornado that is a weekend in a bike shop.
You might not leave with a bike on the day of your fit. We will be working to achieve the ideal fit. However, that does not mean the ideal bike that matches your fit will be on the shop floor. We have a substantial inventory of boxed bikes, so a new bike may need to be built for you.
No fit is final. This means that although a proper fit might be achieved in one sitting, it may take 2 or 3 attempts to get things dialed in. This is the norm since big changes in bike posture might take hundreds of miles before your body adapts.
No fit is forever. What this means is what works great for you today might feel really bad next spring after spending 3 months off the bike. Our bodies are in a constant state of change so your fit may also need to change over time.
COMFORT IS KEY! You are most likely not a professional rider so why would you expect your bike to look like a pro's?? Often times local riders will have their bars so low that they can't even use the drops. This is what gives "ten-speeds" a bad name.
You are in control. This means that we will work with your body positioning until it "feels" best for you. There clearly is a right and wrong, but sometimes what feels best for you is not the standard "right".
Everyone is an expert. Be prepared to hear someone tell you: "You seat looks low" or "your seat looks high".. or the like. No one can know what it feels like to be in your body or what is required to make you comfortable on a bike. Just ignore the peanut gallery.