The latest 2014 Shimano equipment is starting to come into the shop.
If you're looking for a road pedal then the PD-R550 might just do.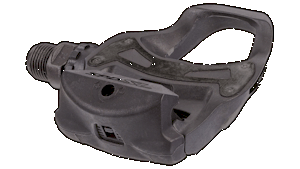 with lightweight carbon filled composite body
extra-large cleat target for easier engagement
extra-wide platform for maximum efficient transfer of power
Durable stainless steel body plate reduces flex and pedal body wear
Wide bearing placement for stable, uniform load distribution
The release tension can also be adjusted to enable the pedals to disengage at a very light pressure, important if you have mobility issues or just want to feel you can get your feet on the ground with the easiest motion.
A carbon enhanced road pedal for only $99.99
---
If you're seeking information on other topics click on any item in Halter's Tag Cloud in the right hand column of this blog …
---

Alan – That British Bloke | OldCranksCC Forum
---