Uptown, Downtown or Just Around Town
We have a large selection of bikes that are just right for a ride based on comfort. This segment of bikes offers some creature comforts that many other bikes do not.
On these bike you will find:
-Wide, very comfortable saddles (seats).
-Very upright Handlebars.
-Large volume, easy rolling tires.
-A few gears that are easy to shift or none at all if you prefer.
-Some come with Full Fenders and Racks for comuting.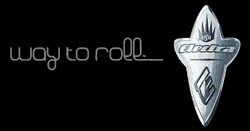 We would like to invite you back to bicycling. These bikes are all about fun. Leave the tight shorts behind and try not to smile too much. These bikes are safe and easy to ride.
We have a large variety of bikes built by Electra. These bikes are designed in southern California where life rolls by a little slower than here in NJ.
Have a look at what they have to offer.