So, just as you were thinking, "How much longer can this Polar Vortex keep me from riding my bike?", then along comes a new genre of bicycle, the Fat Bike, which will take Arctic blizzards in its mighty stride.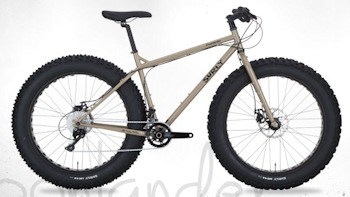 Fatbikes were invented for winter trail riding and racing in sub-arctic Alaska and simultaneously, for touring the deserts of New Mexico.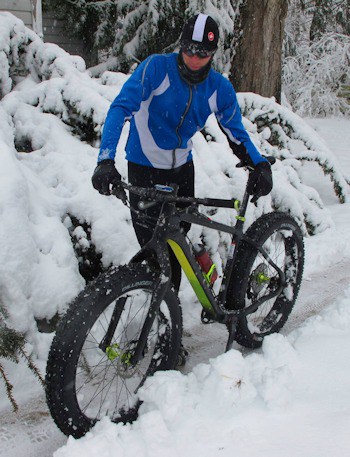 Their utility has expanded to include all forms of cycling; they thrive in snow, sand, desert, bogs and mud as well as riding what is considered normal mountain biking.
But for us, it's their ability to make the most of even the most difficult icy conditions which makes a fat bike worth considering if you're the type who just wants to get out there, even on the snowiest day.
And, as mentioned, fat bikes are not just for winter fun, but are also fun on the trail, can be seriously loaded for wilderness camping and expeditions
Halter's has been supplying fat bikes for a couple of years now, and has one of the best selections of Salsas and Surlys in the tri-state area.
No need to wait for the good cycling weather. Look in and see what all the buzz is about.
---
If you're seeking information on other topics click on any item in Halter's Tag Cloud in the right hand column of this blog …
---
Ben Tufford – Cognition Endurance Sports Coaching
---

Alan – That British Bloke | OldCranksCC Forum
---