New year! New bike? Well, that would be nice, but not absolutely necessary …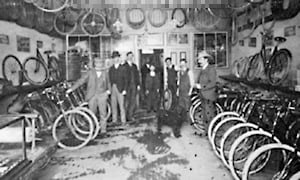 Now is a good time to get your bike in for a tune-up.
Thinking about it when the nice weather hits will leave you queuing around the block to get your bike in the workshop and a long wait before you get your rail back on the road.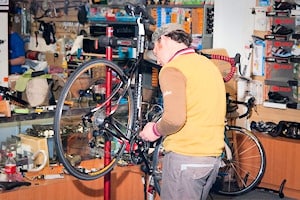 A full tune up includes; a full frame wipe down; truing wheels (as required) and checking tires; adjusting/ greasing/ lubing bearings as required – hubs/drive train; adjusting brakes, gears and lubing cables; checking and, if required, adjustment of gear hanger and frame alignment; adjusting steering/ headset bearings. In fact, just about everything possible to get your bike riding like new.
Replacement parts are not included in the cost. Our guys will call you if there's a significant cost implication.
A full overhaul service is also available which will dismantle your bike down to its component parts and rebuild. This will almost always involve fitting new cables and handlebar wrap which are not included in the cost.
Halter's is happy to work on any quality, specialist bicycle retailer bought bike.
Bicycles bought from big box discount retailers and the internet do not respond well to a full service and we reserve the right to decline to service this quality of bicycle.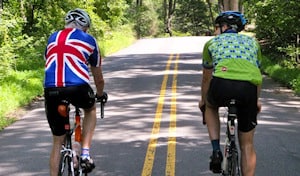 So, we wish you a happy and safe cycling new year. As usual we will continue to support cycling and cyclists in the central New Jersey area. And remember, the only thing better than a freshly serviced bicycle is a brand new one … we can help there too.
Halter's will resume our regular winter hours at 11.00am, Thursday 2 January, 2014.
Happy New Year!!!
---
If you're seeking information on other topics click on any item in Halter's Tag Cloud in the right hand column of this blog …
---

Alan – That British Bloke | OldCranksCC Forum
---