So you have to buy a present for your cycling friend, colleague or relation … and we know how picky cyclists can be don't we?
So here are a few ideas of items that are (almost) always useful to (almost) any cyclist.
---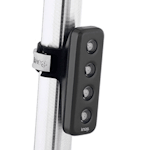 A rear light is always useful as well as being a welcome safety item. Useful, even on a summer day, as you cruise along under the shade of the trees. Basic battery rear lights from $10.00; rechargeable lights from about $30.00.
We also stock a full range of front lights from $15.00-$500.00. Lighting sets from around $30.00.
---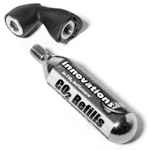 Always useful on the road or on the trail, a CO2 inflator – from $18.00 – saves time and means carrying less weight. Halter's also stocks a range of regular bike pumps – from $15.00 – and floor pumps from around $30.00.
---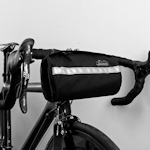 More than useful for an extended day ride, the Jandd bar bag has no ugly bracket to ruin the lines of a favorite road bike, but has plenty of room for the stuff riders need on those Century and charity rides – $18.99.
Look out too, for seat bags just large enough to take a spare tube, levers and bike tool – about $25.00 and up. Full featured bar bags from $50.00.
---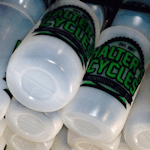 Virtually all bicycle water-bottles fit all bicycle bottle-cages. Okay, so there are one or two exceptions … but only one or two.
Every water-bottle, in the end becomes a bio-hazard, so new ones are always welcome. A basic bottle costs from around $5.00 and insulated ones $14.00.
---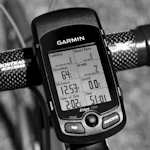 A bike computer is a great way of keeping track of speed, distance and time. A good basic wired computer from Cateye is from about $30.00; wireless from around $50.00.
Serious users might be interested in a GPS featured unit. Prices for GPS start around $140.00; ANT+ capable $250.00 and full featured on screen mapping from around $400.00.
---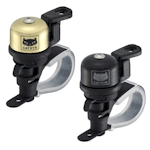 Nothing says, "Get out the way!", quite as nicely and politely as a bicycle bell.
Always useful if you're riding in the proximity of pedestrians, in town or on the trail.
From around $10.00.
---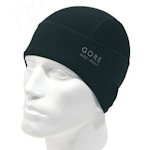 On the bike, or off, we have the Hat.
Under-helmet thermal skull-caps with wind-proof panels are great for on the bike and woolly beanies for the aprés-ride, and we have a hat for everything in between.
And you can't buy the wrong size.
From $25.00.
---
Bicycle multi-tools are always useful.
A good basic, get-you-home, tool costs from less than $20.00. One with enough adapters to enable a full overhaul on a round the world trip will cost a lot more.
Don't forget, all modern bikes use the metric standard, so don't think you can get by using old US Standard tools …
---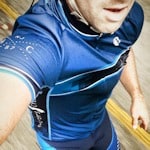 Unique! Available nowhere else! The Halter's cycle jersey.
Made by Pearl Izumi and available in blue or grey, women's and men's fit.
A reminder of their favorite store when they're not in it – $110.00.
Matching bib-shorts also available.
---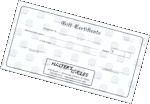 And last, but certainly not least, the Halter's Gift Certificate to any value you like … what more could anyone want?
---
If you're seeking information on other topics click on any item in Halter's Tag Cloud in the right hand column of this blog …
---

Alan – That British Bloke | OldCranksCC Forum
---