Halter's don't just sell new bikes. We also take care of your trusty bicycle. Anything from fixing a flat to programming your electronic gears, adjusting your brakes to a full overhaul.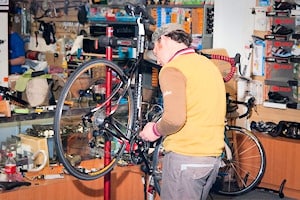 We service and repair bikes from beach cruisers to full-suspension mountain bikes, hi-tech triathlon machines to cyclo-cross bikes and your trusty hybrid bike or commuter.
We are delighted to look after any quality bike produced by a reputable manufacturer – we have a list here – and sourced from an independent bicycle dealer or produced by custom frame builders and designers.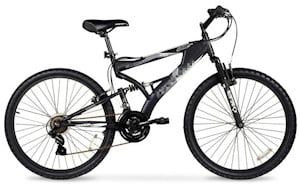 However, we reserve the right to refuse to service or repair bicycles purchased from big box and discount retail stores. These bicycles – Bike Shaped Objects – are often built to lower standards and use non-standard parts and components.
We are not able to warranty that any possible repair or adjustment to this type of bicycle is either safe, reliable or economic.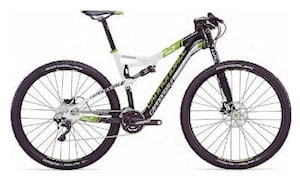 You can find out more about Bike Shaped Objects here.
Lastly, time moves on, unfortunately, and it's been over three years since we published our last workshop tariff.
You can find details of our new tariff here although any menu cannot anticipate every circumstance. Naturally, we will call you should we find issues which go beyond our original quote/estimate.
Workshop turnaround is currently down to a few days, but take advantage of our quiet season – November to March – and get your bike in for its annual service.
For sure, in April or May you will want your bike for tomorrow's first ride of the season and find yourself waiting a week plus.