Looking for rides, ride companions and routes in central Jersey? Or just want to talk bikes? Try these local cycling websites.

If you're into information, discussion, news and opinion about mountain biking in the local area then look no further than mtbnj.com.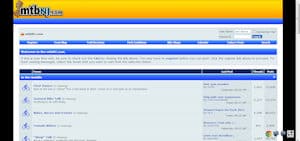 This long established site for mountain-bikers in NJ has sections for everyone from newbies looking for trail advice and trail conditions to discussions on beer. Alan, that British Bloke, has reservations about whether Americans can actually discuss beer, however, if you have an issue with that see him.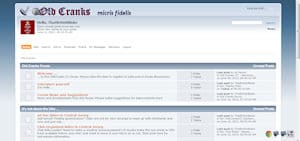 Until now, roadies have not really had a local forum. But now, look no further than oldcranks.cc.
Whether you're new to road-riding on the road and looking for someone to guide you through the practice of clipless pedals, need a buddy to initiate you to the jungle that is the NJ road system, just fancy a chat about who will win the Tour, or are seeking a partner for your trans-Siberia tour, take a look.
Both forums require a registration process before you can contribute.
As far as I know mtbnj.com is free of commercial interest. oldcranks.cc has been set up by yours truly and is in the course of development according to the direction members would like to take.
So why not take a look?
---
If you're seeking information on other topics click on any item in Halter's Tag Cloud in the right hand column of this blog …
---
Alan – That British Bloke
---