URGENT : RAINED OUT
Rain Date to be determined. Watch this space.
---
Halter's is hosting a Cannondale demo day this Sunday the 26th at Six Mile Run State Park. 9.00am-2.00pm.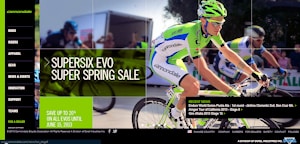 Now's the chance to ride your dream Cannondale, road or mountain-bike.
Bring your shoes and helmet.
Please park your car considerately.
Last rides from 1.00pm.
---
Date: 5.26.2013 : 9.00am-2.00pm
GPS address:
Six Mile Run State Park
2298 Lincoln Hwy
North Brunswick
NJ 08902 USA
Halter's Cycles
4095 Route 1
Monmouth Junction
NJ 08852 USA
phone: +1 732 329 9022