A big thank you to everybody who turned up for the Giant bike demo this last Sunday.
And thanks also to Jordan and Levi from Giant who brought the roadshow to us.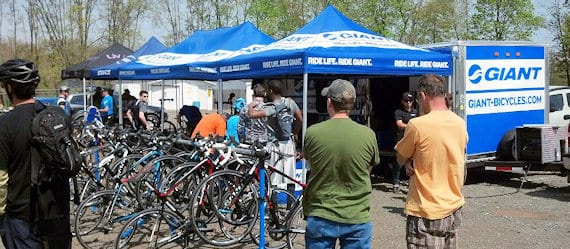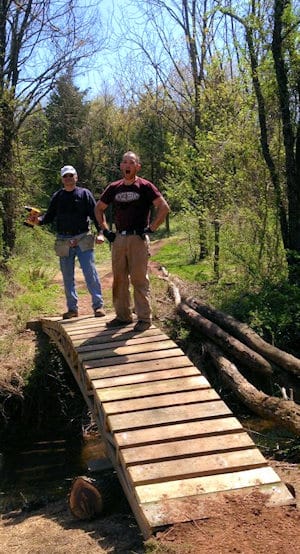 Sorry to those who had to wait to ride the bike of their choice – there was a huge demand – and sorry too to those walkers/hikers who didn't realize that the fact there are any paths at all to walk on in the Six Mile Run park is because cyclists/mountainbikers have labored and sweated to blaze paths and build bridges so everybody can enjoy this wonderful facility.
Perhaps after the next storm we'll see hiker groups and dog-walkers putting on their hard-hats and winding up their chainsaws at six in the morning to clear paths and make the park safe.
Anyway, off my soap-box; demos hosted by Halter's to be announced; Cannondale bikes, Giant/Liv women's bikes and Giant cyclo-cross bikes in the fall.
---
If you're seeking information on other topics click on any item in Halter's Tag Cloud in the right hand column of this blog …
---
Alan – That British Bloke
---