News that the upcoming Five Boro Bike Tour has banned backpacks and hydration packs means that many participants will need to rethink their ability to carry water bottles and other necessities.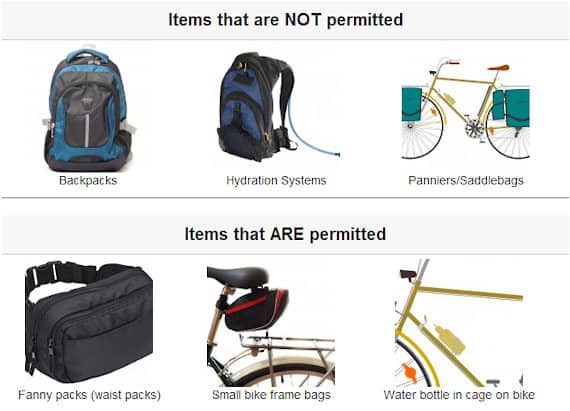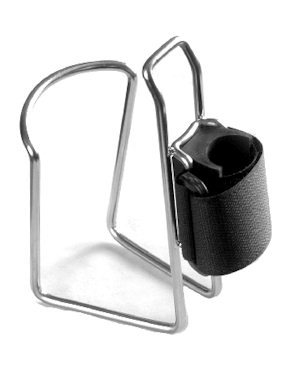 Most bikes have the capacity to carry up to two water bottles in cages. But some bikes, either because they are very small or some full-suspension machines, don't have any such facility.
There are a number of options if you have this problem.
The TwoFish Quick Cage. This item just velcros onto the frame of your bicycle and holds a water-bottle securely and openly and will satisfy the Tour's requirements.
If you're looking for a more elegant solution the Giant Trinity Saddle Water Bottle Cage Mount will fit on the back of most seats and enable two regular bottle cages to be fitted behind the rider.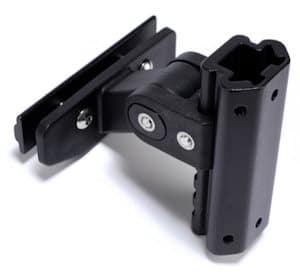 In almost any case it's possible to zip-tie a bottle-cage onto virtually any bike for a temporary solution and we also have adaptors to mount a bottle-cage onto your handlebars.
Halter's has a huge stock of cages, adaptors, regular and insulated water-bottles and seat-packs and will help you fit them to your bike if required.
Don"t forget, we also have drink supplements, gel-packs, bars and other nutritional items to help you through your day.
Enjoy your day. Good luck!!!
---
STOP PRESS : People have been asking if it's okay to carry a handlebar bag. The answer is yes, but must comply to size constrictions.
From the event website:
How big can a fanny pack/handlebar/underseat bag be?
The bag can be up to 420 cubic inches — to calculate cubic inches, multiply the three sides. So a 7?x4?x10? bag is fine (280 cubic inches) but a 7?x7?x10? bag is not (490 cubic inches).
---
If you're seeking information on other topics click on any item in Halter's Tag Cloud in the right hand column of this blog …
---
Alan – That British Bloke
---