Meet Halter's youngest competitive racer, Forest, and his brand spanking new cyclocross bike. Forest has been riding mountain bikes competitively since he was 8 and now at 14 plans to enter his first cross season later this year.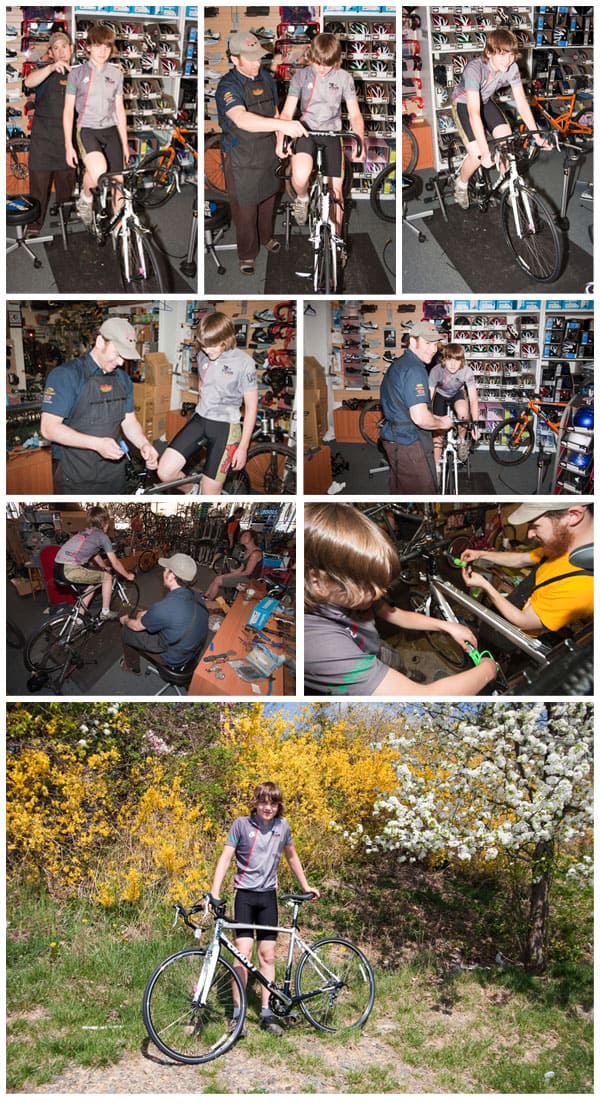 The Giant TCX 2 that Forest rides sports Giant's all-new superlight ALUXX SL aluminum frame with top-routed cables making it easy to tackle all obstacles no matter the conditions. The stable, compact frame geometry and extra mud clearance will let this baby go where road bikes just can't cut it.
The TCX 2 also features:
— Shimano Sora 9-speed shifting, Tiagra rear derailleur, 'cross specific 46/36 gearing
— Crank Brothers Egg Beater pedals, OverDrive fork for precision steering
— Formula hubs/stainless spokes/Alex rim, wheelset with Kenda Small Block Eight tires
But wait…. There's more. Cross season starts in the fall so until it's time to hit the mud, Forest will be hitting the road on a set of Vredestein Fortezza SEs. And that's the magic of the cross frame, change the tires, change the terrain. It's really like getting two bikes in one.
More info on Giant's TCX 2 is available on the Giant website: Giant TCX 2