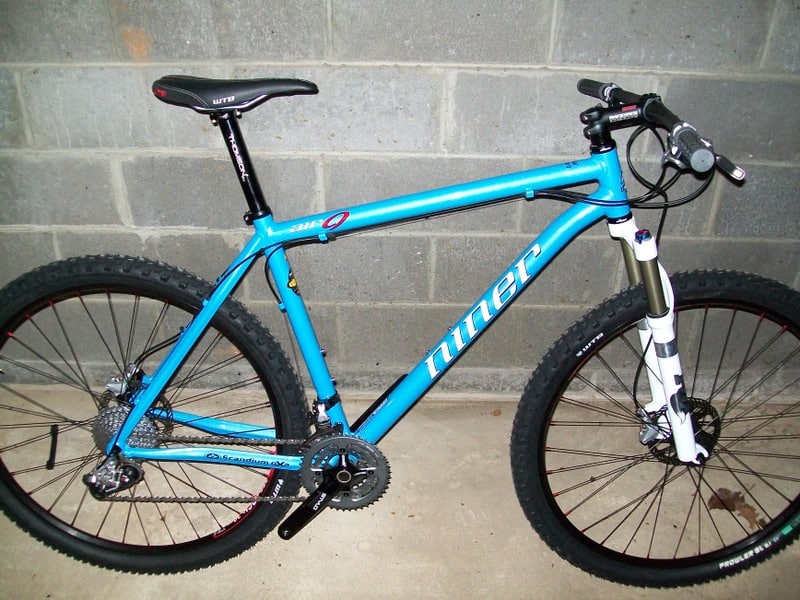 Here is a Scandium Air Nine that we just built up for a new regular customer.   This is his "2nd" bike.  Which is to say that he has 2 really nice bikes. Both of which are 29″ wheeled.
The Blue is new of 09′.  YES it GLOWS IN THE DARK!!
Fox F29er fork, Sram, Stans.. etc.  Killer bike.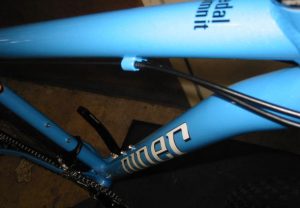 YES, WE LOVE NINER BIKES:
http://www.ninerbikes.com/air9.html