For 2009 we will be stocking Cannondale's top end 29er hardtail.  This bike is 24.03 LBS out of the box.  Not bad for a 29er.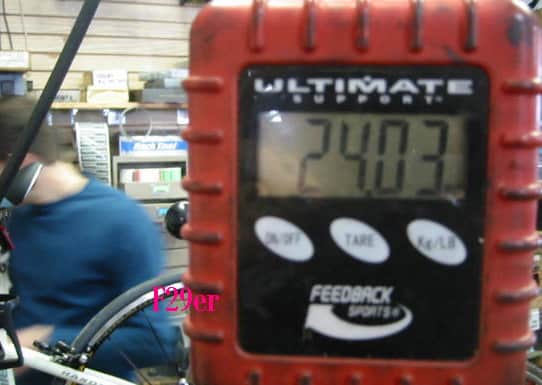 Some cool things about this bike:
Stans Rims.  Tubeless 29er at LAST!

XT Servowave Discs.  These will stop you in a hurry

BB 30 Cranks!!  Stiff AND Light

XT Rapid fire (i think they work better than XTR)

24 lbs.
Not so cool in my book is the insanely low profile Conti tires.  These are just bigger than the tires on my cross bike.  This is a mt bike is it not??  I am sure this is a weight thing but c'mon!  The puke green is love it or hate it.  We hope folks love it as it is the only color option..
http://www.cannondale.com/bikes/09/cusa/model-9FS291.html