We met for a fun night ride last wed in the woods. 
We had a ton of fun and we learned a few things:
Owls are really cool.  We saw a small owl that we blinded with our lights. It landed just in front of us and sat there for a bit.  This is an amazing animal.
Test your lights BEFORE you go out on a group ride. Tony rode 15 miles with no light. It wasn't too bad since he rode between 2 guys with H.I.D. lights.
Roadies can MTB!  We took out some roadies who rarely venture in the woods.
Everyone loves Mexican food at 10pm after a night ride.
Wet roots seem wetter in the dark.  I am betting that Dr. Grass has some nice bruises thanks to muddy roots.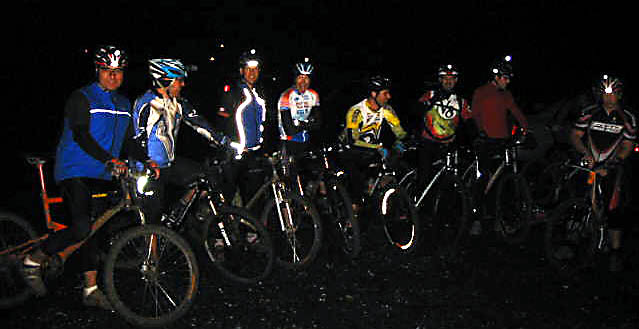 -Here is a really poor quality group shot.. We had 10 guys out for some fun.

Ben showing off his 118lb body on his  29er Haro Mary.  Ben still eats like a fat kid.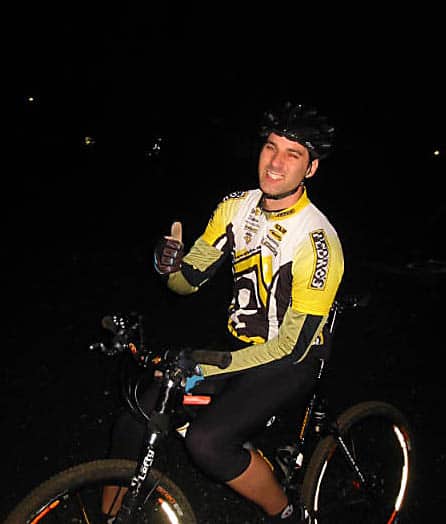 Tony loves to ride in the dark with no lights.  He found out after about .5 miles that his battery didn't work after sitting for 4 years unused. This was a big surprise to no one.
Cliff and Larry prepare for some mud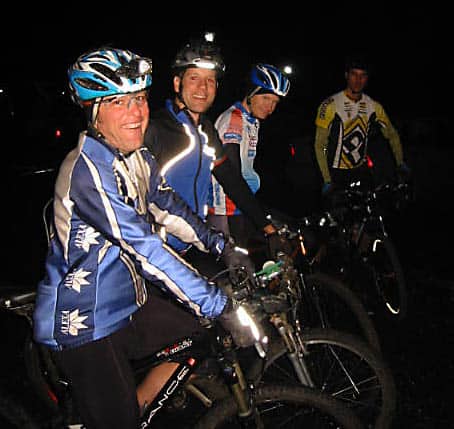 Dr.Grass (pre-mudded).  This was his 1st time out with the boys. He did great but took a few too many roots the wrong way.  I think he was looking for bugs in the grass or something??